Life is messy. Mortgages aren't always easy. Our team at Nations Lending will walk you through the process step-by-step until your goals of home ownership are achieved.
Our mortgage team is from the communities you want to purchase your next home. They can help you close on your dream home in the community that best suits your lifestyle.
Convenience & peace of mind
You can have confidence with each step of the way. Our mortgage consultants simplify matters while making sure you are completely comfortable with the entire process, from start to finish. We are committed to delivering convenience and peace of mind to our customers. You can rest assured that you will always have our undivided attention and we will provide you with exceptional customer service.
We exceed client expectations with superior knowledge of the loan process and will assess the best option for you. Honesty and integrity are foundational pieces of our business. We treat our clients like family, providing insight and advice often absent in the business of buying and selling homes.
Rather than wanting to just get your business, we want to learn about our clients. Everything from understanding your needs, to what lifestyle suits you, to how you like to communicate is in our interest. This helps us create an attentive home-buying experience for you and your family.
With a team of the most experienced lenders in the market, there is no area that we cannot help you with. We will guide you and explain every step of the process from starting your application to closing your home loan. By the end of the journey, you will be the expert!
Meet Our Trusted Team
We're full of friendly team members with years of mortgage experience. We work with buyers and Realtors every step of the way.
She was on top of everything that needed to be done. Very good communication. Personable. Pleasant to do business with.

Lillie B.

Sulphur Springs, TX
Bethany has a great personality, is upbeat, and answered questions when we asked them. Tremendous communication.

Larry B.

Sulphur Springs, TX
I've always heard buying your first home can be very stressful, but Bethany made it as easy as she possibly could for us. She answered any and all questions we had and helped us get through the process with ease

Charlie P.

Sulphur Springs, TX
Bethany will always be the only expert in her field that we trust and use. She always shows the utmost professional and timely response and has always been willing and able to educate us along the way.

Stacey H.

Sulphur Springs, TX
Bethany and her team were excellent, very knowledgeable in VA home loans and provided excellent service. Outstanding and smooth experience.

Joseph O.

West, TX
Bethany was professional, very efficient and made the experience easy.

Ann D.

Hallsville, TX
FHA loans are designed with the first-time home buyer in mind. It allows for little money down, lower closing costs, and an easy-to-meet credit score requirement.
It makes for the perfect type of loan to meet the needs of buyers from all walks of life.
FHA Loans Offer:
• Minimum down payment of only 3.5%
• Credit score as low as 500*
• Flexible debt-to-income ratios
• 100% of down payment and closing costs can be a gift
• Flexible reserve requirements
• Up to 6% seller contributions towards closing costs and pre-paid items
We Offer:
• Purchase loans
• Rate-term refinancing
• Cash-out refinancing
• Streamline refinance
• 203(h) - Mortgage Insurance for Disaster Victims
FHA
We help everyone with their housing goals, including the all important First-time homebuyer. Highlights and benefits for these first-timers are riddled throughout our product array, and they include:
We offer:
• Low down payment options
• Eligible sources of funds include gift funds from eligible sources
• DPA assistance that may be available in your local markets
• Zero down payment options for VA and USDA buyers
• Reduced Mortgage Insurance requirements for certain programs
• FICO scores as low as 500 on certain products
1st Time Buyers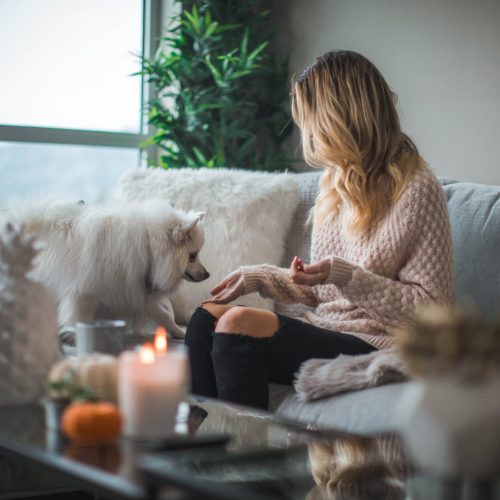 We are an approved Fannie Mae and Freddie Mac seller and offer the best fixed and adjustable-rate loans for your home buying needs. As long as you meet the minimum requirements with down payment and credit score, we can help you secure the home of your dreams today!
We offer:
• Purchase loans
• Rate-term refinancing
• Cash-out refinancing
Conventional
Our jumbo loans are a solution for borrowers who want to go big with the dream of primary homeownership, as well as securing a 2nd or vacation home.
This jumbo loan product also supports a lower-than-industry average required down payment -perfect for those buyers who want to keep more cash in the bank – with all the benefits exceeding those of a conforming loan.
We Offer:
• Purchase, no cash-out refinance and cash-out refinance
• All occupancy types
• Loans to $2M
• Jumbo AUS
• Non-Warrantable Condos
• No Mortgage Insurance
• First-time homebuyers permitted
• Blended ratios
Jumbo
VA home loans are offered to our country's bravest men and women. No one knows the comfort of their home more than those who served and that's why we're proud to offer loans to our nation's heroes.
Find the perfect place to kick off your boots with 100% financing available or explore interest rate reductions or cash out refinance options.
We Offer:
• Purchase loan
• Cash-out refinancing
• Interest Rate Reduction Refinance Loan (IRRRL)
VA
Get a home loan with up to 100% financing
Whether you are an experienced or a first-time homebuyer, you may be able to qualify for a USDA home loan with no money down! These government backed loans are perfect for families and individuals interested in purchasing homes in rural communities. Ask your personal mortgage advisor if this is the right loan for you!
We Offer:
• Purchase
• No cash-out refinance
• Streamline Refinance
• Simple Refinance
USDA
This site is not authorized by the New York State Department of Financial Services. No mortgage solicitation activity or loan applications for properties located in the State of New York can be facilitated through this site.